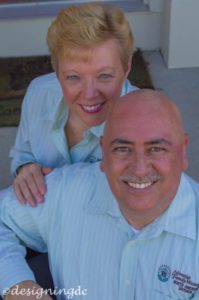 Claudio and Pamela Consuegra are the Adventist Single Adults Ministries Directors for the North American Division of Seventh-day Adventists. Claudio was born in Colombia, South America, while Pamela grew up in the Appalachian Mountains of Virginia.
Claudio has served as pastor in various conferences throughout the United States. He has also been a law-enforcement, hospital, and hospice chaplain, a marriage and family counselor, and conference department director and administrator. Claudio holds a Doctor of Ministry degree in Family Ministries from Andrews University.
Pamela has a background in Adventist education, having served as a teacher, academy principal, and Superintendent of Schools. Pamela holds a PhD in Leadership from Andrews University.
Claudio and Pamela have a rich background in the area of single adult ministries having worked as a husband/wife team in numerous conferences, hosting a live call-in family show for LifeTalk radio for three years, and authored numerous journal articles as well as several books.
They have two daughters: Diana, an English teacher at Takoma Academy, Hadassah, a resident surgeon in York, Pennsylvania, and a son-in-law, Greggory, who works as a Speech and Language Pathologist.
Claudio and Pamela are passionate about reaching and empowering single adults to create Christ-centered safe places for fellowship, nurture and service.